How We Choose Your GFNY Jersey

GFNY®: QUALITY APPAREL
We use GFNY Apparel in all our own cycling because like you, we want to ride in clothing that not only looks good, but also performs.
We personally developed each item based on our apparel use with specifications that meet the demands of even the longest day in the saddle.
GFNY Apparel is 100% Made in Italy, produced in the world's leading cycling apparel factory. With decades of experience in cutting and sewing cycling clothing, the factory produces apparel for most top-level cycling brands and more than half the World Tour peloton, so you can be confident your GFNY Apparel is produced by cycling apparel experts. We spend months for R&D of each GFNY Apparel item, using the latest fabrics that react to your body and wick away moisture. We focus on cuts that provide the ideal fit for your utmost comfort and performance.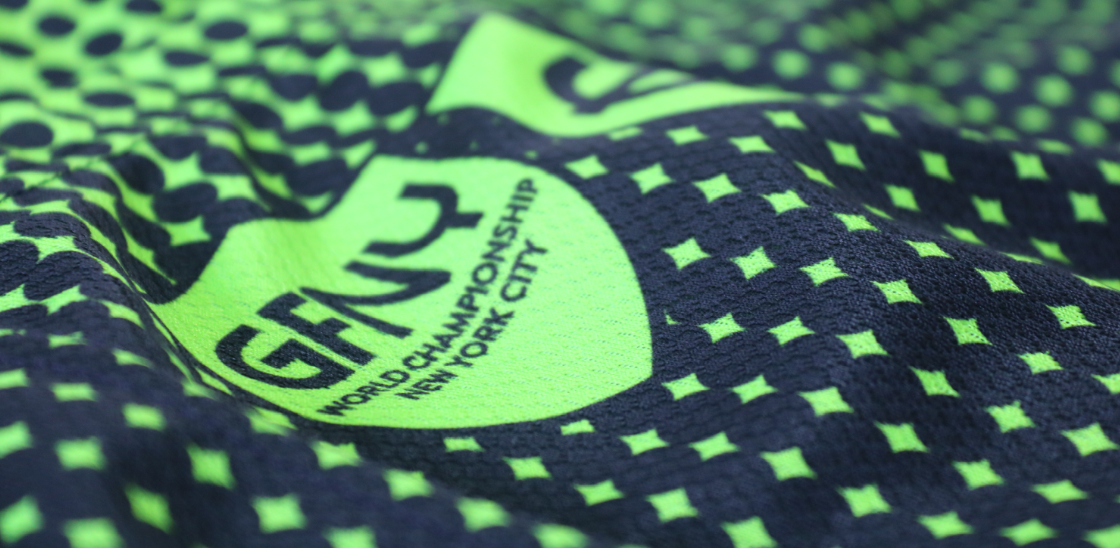 THE GFNY RACE JERSEY
The vivid green cycling jersey is a GFNY hallmark. When you wear your GFNY Apparel, you are part of a global community, a 'family' of like-minded people who come together to share the road and Be A Pro For A Day. After each GFNY, the jersey becomes a badge of honor for the athletes who took part in that race.
Your GFNY jersey will quickly become your favorite jersey
Made of the lightest, most breathable, newest fabrics available.
It's Made in Italy at the world's best cycling apparel factory. The same expert hands that make your GFNY jersey and all GFNY apparel also produce apparel worn by many World Tour teams at the Grand Tours.
Since 2012, every GFNY jersey has 2 extra side pockets to provide you extra storage or trash pockets for food wrappers.
We at GFNY meet together with the factory regularly to review the latest fabrics, styles and trends and update GFNY garments. The jersey you receive in your race packet is the newest fabric and trend available right now.
We ourselves exclusively wear GFNY apparel in all our cycling. Just like you, we only want to wear the highest quality apparel when we ride and race.
Besides feeling like a million bucks, you'll look like a million bucks too, with great designs created by our experts who are always on the hunt for latest styles

The GFNY jersey is your mandatory attire for race day. The jersey is included with your entry fee and you receive your jersey when you pick up your race packet at the pre-race expo.
The GFNY jerseys have the standard European / Race cut. This means they are more fitted than typical American / Club / Drop cut jerseys.