TrainingPeaks – Official Partner
Training Plans
GFNY has partnered with TrainingPeaks to help you prepare for your next race with a GFNY training plan. The easy-to-follow plans will help you get started with structured workouts and train smarter to achieve your race day goals.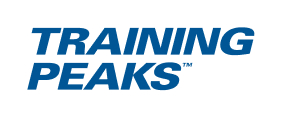 What are your 2023 goals?
  Podium!
  Qualify (finish in the top 10% of my age group)
  Improve my time
  Finish the race

Achieve your goals by training with a GFNY training plan. The plans are written by GFNY Coaches, with options for beginner, intermediate and advanced cyclists, and are tailored for the type of GFNY race course you'll be racing – flat / rolling hills, or mountains.
Top Cyclists Use TrainingPeaks
With TrainingPeaks you can quickly upload training data, view workouts, add notes and make analysis informed decisions about your training. Use the same training software as many top performance teams to achieve your personal performance goals.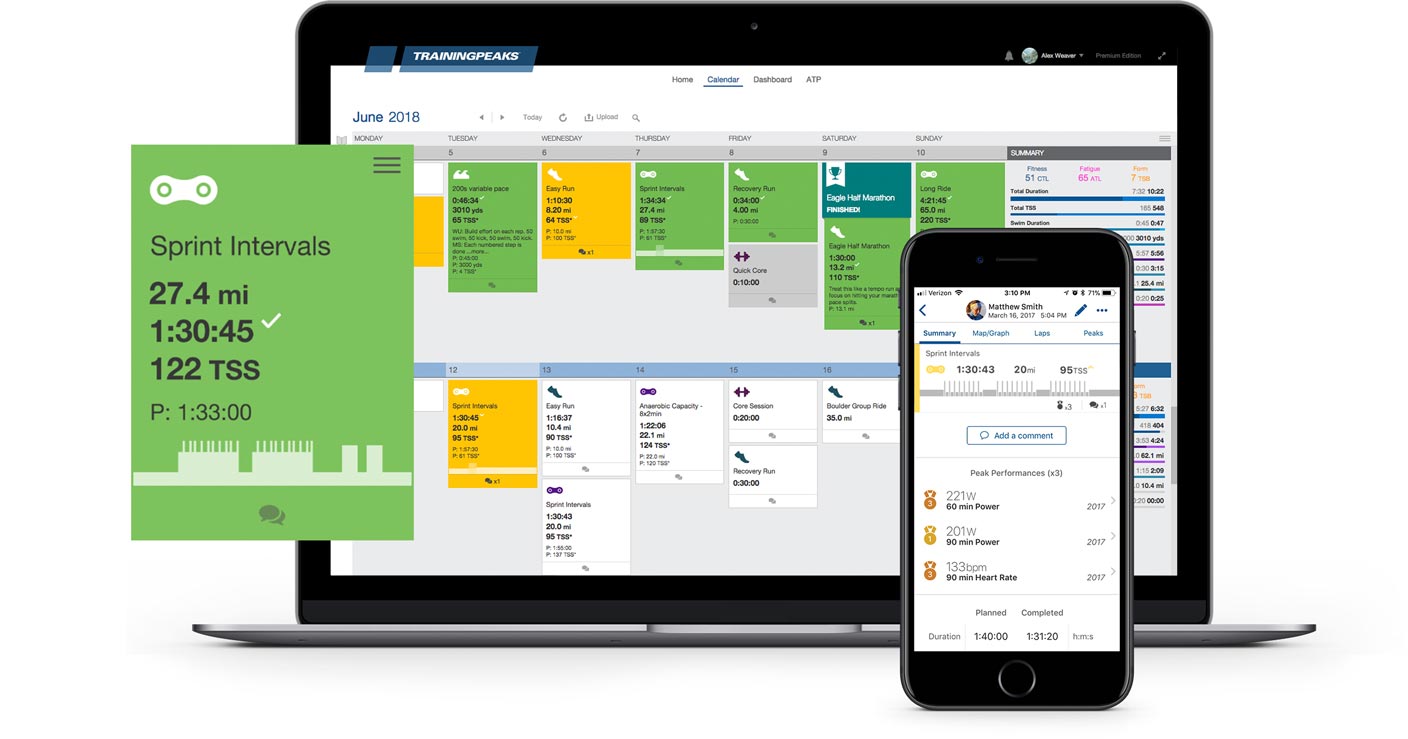 Train The Right Way
Confidence comes from the perfect strategy combined with the best training tools.

Take advantage of the Premium Athlete Edition
With extra insights and data, it's a great tool to give you more insight into your training. With a TrainingPeaks Premium subscription, you unlock exclusive features, including:
Advanced Heart Rate, Pace, and Power Charts
Weekly fitness summaries
Peak Performance management charts
Future workout planning
The ability to add notes, reminders and updates
Premium-only beta features such as StackUp and weather forecasting
Don't miss out, get TrainingPeaks Premium today!
Not ready for Premium? All GFNY athletes receive a free Basic Edition account.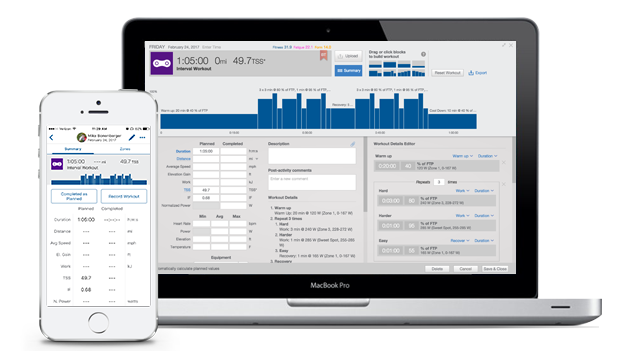 Explore GFNY Training Plans
Benefit from training structure and work out smarter by following a GFNY training plan.
GFNY training plans are designed to give you flexibility and control over your training process and adjust based on how you feel, the weather and your physical condition.
Choose by your experience level, plus the type of race course terrain you'll be taking on. The GFNY training plans will give you the expert instruction and motivation needed to reach your race day goals. Delivered on our web and mobile platform, there are training plans for every level of athlete and every type of race.
A customized training plan for you with GFNY Coaching
If you are looking for a personalized training plan that is better tailored to your schedule, cycling experience, fitness and goals, check out GFNY Coaching. No matter your goals or level of experience in cycling, with GFNY Coaching you get personalized training plans, advice, and guidance to do your best at your next race. Whether you have a couple of months to tune-up, or half a year to change yourself completely as a rider, you will be ready to earn that PR, get your highest placing ever, or finish your first GFNY.
Quality Coaching
Our GFNY Coaching team is made up of qualified coaches with years of success in working with athletes of all fitness levels and varying experience in sport. Most importantly, GFNY coaches have raced GFNY and know GFNY races inside and out, and understand perfectly the demands of every event on the GFNY calendar.
Customization
GFNY Coaching training plans are personalized to your experience, fitness, personal schedule and goals. Through conducting the initial coach interview plus regular communication with your coach, your coach creates your personalized plan by taking into account your training history, your goals, when and where you can train, and every other detail that goes into creating a successful training plan.
Flexibility
GFNY Coaching was designed to give you flexibility in your training process. The various coaching plans offer a value for every budget, and our month-to-month payment means no lengthy contracts or commitments.